IPSA SUMMER SCHOOL 2020
Concept Analysis in the Web Environment
Capri IPSA Summer School 2020
We deeply regret to announce our decision to postpone this Capri-IPSA 2020 Summer School due to uncertainty surrounding the global Coronavirus pandemic. We will keep all applicants informed of developments, and apologize for the inconvenience this news inevitably causes. Potential candidates are still invited to express interest via email: ipsamooc@federica.eu
Summer School structure: Online & Onsite
The innovative workshop formula of this year's event has already been successfully experimented in previous residential courses. It is built on the consolidated format of the annual workshop, held from 2008 to 2017 in the Ph.D. program in Political Science of the Institute of Human Sciences (SUM), then at the Scuola Normale Superiore (SNS) of Pisa.
Module 1: Online course
Participants will attend, on a self-paced mode, the online course Understanding Political Concepts, by Mauro Calise and Werner Patzelt, before the Summer School starts.
Module 2: Residential workshop
During their stay in the island of Capri, each student is invited to develop their own conceptual matrix, related to a specific concept chosen beforehand.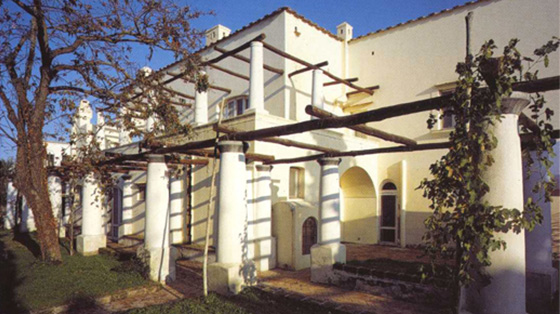 The format of the Summer School is an intensive and interactive workshop, therefore places are very limited and admission will be granted on a first-come first-served basis.
VENUE
Villa Orlandi, Anacapri, Island of Capri
A picturesque villa set in its own gardens with views to the sea.
An inspiring setting for reflection and discussion.
1st Edition of the Summer School, 2001, Anacapri