We are very happy to announce the 2024 edition of the Capri IPSA Summer School "Digital thinking: Concept Analysis in The Web Environment", jointly organized by IPSA and Federico II University.
This leading IPSA program focuses on one of the fundamental challenges for political science: developing political science concepts. The theoretical framework and analytical tools that participants will use are based on the academic ecosystem called Hyperpolitics, which comprises books (Calise and Lowi, University of Chicago Press, 2010), working platform (www.hyperpolitics.net), hyperlinks and learning communities.
The Participants will develop their own matrices for Political Science concepts through an innovative mix of online learning and seminar activities. This formula is built on the consolidated and successful experience of Ph.D. programs in Political Science and previous IPSA International Summer Schools.
The Summer School comprises two modules
Module 1: Online course: Critical thinking through concept analysis
Participants follow the online course Understanding Political Concepts, by Mauro Calise and Werner Patzelt, published on edx.
The course covers the theoretical framework of the Hyperpolitics methodology for concept formation, and enables anytime, anyplace learning at participants' own pace.
A battery of integrated tests and assignments measure learning. Attendance and successful completion of the MOOC module is a prerequisite to admission  to the second module.
Registration and fee for this component are directly on the MOOC website.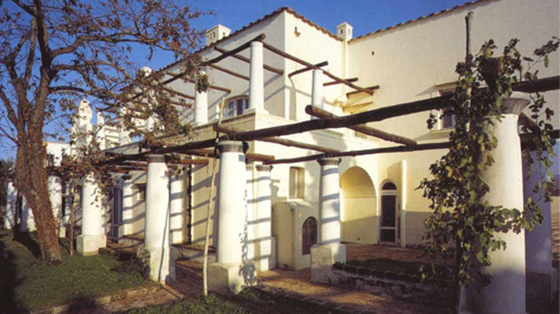 Module 2: On-campus workshop: Develop your own conceptual framework
In the interactive sessions, course instructors are on hand to facilitate and guide students as they draft their own paper and navigate the authoritative online Political Science resources they will need. Group discussion and feedback on all working papers will pave the way for a final paper and a presentation of each concept definition at the end of the Summer School.
The workshop will be held on September 4-8, 2024, at the wonderful venue of Villa Orlandi on the Island of Capri.
On completion of both modules of the Summer School, participants will be awarded a Certificate of participation.
Applications for the Summer School must be presented before April 15, 2024. 
The target audience is highly motivated young scholars with a political science background as a minimum requisite. Preference will be given to post-doctoral and doctoral students. The language of the IPSA Summer School is English.
To apply for a place, complete the pre-registration form below and remember to upload a recent CV. Successful applicants will be informed within a few days to receipt via e-mail.
The format of the Summer School is an intensive and interactive workshop, therefore places are very limited and admission will be granted on a first-come first-served basis.